Public sector legal recruitment over the past two years has been busy. Really busy.
Whilst the pandemic had a negative impact on several legal disciplines, other areas of law were booming. This meant that the market was busy, albeit in only key areas during 2020/2021
. This sense of the market being busy has remained consistent, and the hunt for legal local authority candidates has only grown in 2022.
Currently, there are multiple disciplines where there are more active vacancies than candidates able and willing to move on an interim basis. Childcare, Adult Social Services, Housing Litigation (predominantly disrepair) and Commercial Contracts are all consistently busy areas up and down the country. Local authorities are competing for the best interim talent on the market, and with remote working an option, lots of London based candidates are now exploring the option of working in the home counties, midlands and north of England based on the fact they are not required to attend the office. This means competition in the market is at an all-time high, as candidates have more choice than ever before. Remote working allows for candidates to improve their work/life balance and explore local authorities based further afield, without compromising on hourly rates and quality of work available to them within an organisation.
Hourly rates on offer are highly competitive. There has never been a better time to be a local authority lawyer. Most legal skill sets are offering hourly rates in excess of £50 per hour umbrella for skilled lawyers, and this does not show signs of slowing down. Most locums will now have the option of more than 5 legal roles to choose from and in most cases will be forward for multiple positions. Clients offering competitive rates and maximum flexibility tend to fair well and secure candidates, over and above those councils requiring a minimum number of days in the office. Clients need to respond quickly when receiving applications to ensure they do not miss out.
Whilst the interim market is busy and there are more jobs than candidates available, the permanent market in the public sector is proving much more difficult. Permanent candidates are moving into the locum market due to the rates on offer. Clients are then unable to attract candidates to backfill their vacant permanent roles as salaries are not competitive in relation to the locum hourly rates. The disparity now is between employee and employer expectations. Whilst the fact locums get paid more than permanent staff is no new thing on the local authority market, the fact hourly rates have grown exponentially over the past 12 months has meant permanent roles are now even harder to fill, with limited candidates expressing an interest in securing a permanent position. Clients are ideally seeking candidates with 3+ PQE candidates but candidates at this level are working on high hourly rates and are in demand on the locum market.
Our advice to local authority clients looking to recruit is as follows:
Be realistic
Pay competitively (Hourly rates need to reflect the current market)
Move quickly on applications
Provide feedback ASAP
Sell your role during interview (the interview stage is no longer an opportunity for you to quiz candidates, but you also need to tell the candidate why your role is the role for them)
Work closely with your recruiter- they are your eyes and ears
The market will likely stay busy for the remainder of 2022 and therefore we encourage clients to consider foreign qualified candidates, private practice candidates and candidates with transferable skills when recruiting, to build a new pool of candidates for the future.
If you are a local authority client looking to recruit or a candidate looking for your next move, please feel free to email zalex@lawabsolute.com for a confidential conversation. As a specialist legal recruitment agency, we are here to help!
Get in touch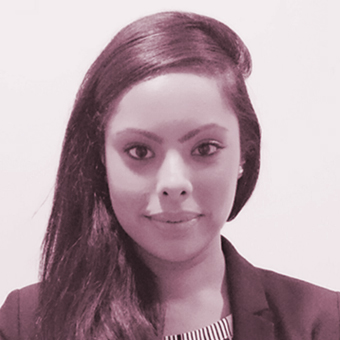 Zoe Alex
Managing Director