Without a doubt, the legal interim market has grown exponentially over the past decade. This growth continued over the course of the pandemic, especially within the in-house legal market and has continued to exceed our expectations now that companies are looking to build and/or re-build their in-house legal teams.
The legal market is more competitive than it ever has been, and we are seeing an unprecedented demand for lawyers across all sectors (in-house, private sector and the public sector). With this increased demand for candidates there is a noticeable shortage of lawyers- a clear supply and demand issue we are very much used to seeing.
Whilst permanent recruitment was halted at the start of the pandemic and redundancies at an all time high, companies sought fixed-term contract and interim solutions to cover under-staffed legal teams, large projects and increased workloads.
Now that legal teams are in growth mode, it has become clear from speaking to clients that there are a variety of reasons interim legal candidates are hot property.
Covering internal secondments – over recent years we have seen an increase in employees working in-house taking internal secondments to allow them to gain valuable experience and development. This uptake in internal secondments can mean businesses find themselves urgently needing to backfill positions, and interim lawyers can do so on short notice.
Managing large scale projects – for some areas of law, particularly litigation, companies will need to increase headcount to assist with a particular project. Once that project has been completed the need for long term support is no longer required. Locums are therefore an incredibly useful option for large scale projects or litigation.
Flexible resourcing during unprecedented times – Flexible recruitment options are necessary for periods of uncertainty, as they provide an organisation with legal experts who can provide the cover needed without the long-term commitment/costs.
Specialist requirements – In-house lawyers will typically have wide ranging knowledge. External counsel will then usually be used for specialist work. When organisations receive large volume specialist work rather than using a specialist external counsel that charge extortionate fees, many in-house organisations are now using interim specialists who charge a premium but are cheaper than external counsel.
Permanent hiring freezes – During challenging periods particularly economic situations, businesses will sometimes implement hiring freezes irrespective of workload levels. Many legal teams during periods like this will engage an interim lawyer to allow them to increase their capabilities without increasing headcount.
Increase in workload for skill sets – whilst most peaks in workload can be predicted, some workflows are harder to foresee and therefore hiring an interim lawyer allows you to navigate a particularly busy period, before scaling down the team once that period has passed.
Maternity leave/ Paternity leave, long term sick cover – periods of maternity/paternity leave and long-term sickness are the most popular times for an organisation to use interim cover. The workload is too much to distribute amongst the current team but will not require permanent headcount as the person will be returning. A locum/ interim worker is therefore hired to help the organisation through that period.
With specialist legal recruitment agencies like LAW Absolute able to provide lawyers on short notice, it is important that in-house organisations are thinking outside the box when it comes to resourcing for their legal teams. We can provide specialist lawyers on short notice for interim roles, all of whom would have been vetted by our teams at LAW Absolute.
Currently, the busy skill sets in house are:
Privacy/ Data Protection
Commercial
Marketing & Advertising
Tech
Intellectual Property
Due to a supply and demand issue within the above skill sets, we ask organisations that request our assistance to move quickly when undertaking the interview process. Speed during the interview and subsequent offer stages ensure organisations secure the candidates of their choice before they are snapped up elsewhere. This is very much a candidate led market now.
Whilst 2021 has been a turbulent year, as we approach 2022 we are seeing the market return to it's more steady self. With requirements coming in daily, the in-house team at LAW Absolute are busier than ever. Now is a good time to start thinking about your legal team for 2022, and in particular how interim resource can alleviate the pressures your legal team may be facing. Whether it is a specialised skill-set or a general in-house lawyer who can turn their hand to pretty much anything, flexible resourcing is a budget-friendly way to ensure your team are fully equipped to handle any legal, operational and strategic demands.
Now is the prime time to think strategically and creatively about resourcing your legal team. It is never too early to start pipelining top tier talent for your business. If you are thinking about recruiting on an interim basis, would like more information about the market or a general chat to discuss how interim resourcing could be a good solution or you, please don't hesitate to get in touch.
Get in touch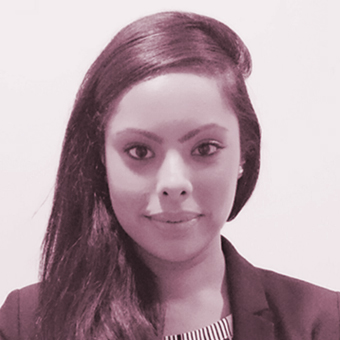 Zoe Alex
Managing Director and Local Government