The importance of recruiting people from diverse backgrounds
The legal industry is highly competitive, and law firms across the world are constantly searching for the best and brightest talent to serve their clients. Traditionally, larger law firms like the US, Magic Circle, Silver Circle and top 50 firms have focused on hiring lawyers from other large firms or prestigious law schools. However, in recent years, there has been a growing recognition of the value of hiring lawyers from different backgrounds.
One of the key benefits of hiring lawyers from smaller firms is their unique perspectives and experiences. Lawyers who have worked at smaller firms have often had to wear multiple hats and work on a wide range of cases, giving them a broad perspective and diverse skill set. They may have experience working with clients from a variety of industries and backgrounds, and they may have honed their communication and negotiation skills in high-pressure situations.
Another advantage is their ability to adapt and innovate. Smaller firms often have fewer resources and may need to find creative solutions to problems. Lawyers who have worked at these firms may have developed the ability to think outside the box and find new ways to approach legal challenges. This can be a valuable asset for larger firms that are looking to differentiate themselves and provide their clients with innovative solutions.
In addition to the benefits for the firms themselves, hiring lawyers from smaller firms can also help promote diversity and inclusion in the legal industry. Many smaller firms are minority-owned or have a diverse staff, and hiring lawyers from these firms can help to increase representation within larger firms. This can lead to a more diverse range of perspectives and experiences within the firm, which can in turn lead to better outcomes for clients.
Of course, there are some challenges associated with hiring lawyers from smaller firms. These lawyers may have less experience working on large, complex cases, and they may need more support and guidance as they transition to a larger firm. However, with the right training and support, these challenges can be overcome, and the benefits can far outweigh any potential drawbacks.
In addition to the advantages mentioned above, in most cases firms also gain motivated people who are less likely to move to the next firm offering more money.
Over the last two years we have noticed an increase in law firms using the "blind recruitment technique" to avoid unconscious bias and to promote diversity and inclusion. This allows for a wider pool of candidates with more diverse backgrounds to be considered for opportunities.
Blind recruitment disregards name, age, gender, ethnicity and educational background which in turn allows the hiring manager to focus on the candidates' skills and qualifications.
The above statements come from recruitment experience, over the last 20 years at LAW Absolute we have been helping talented lawyers find their dream jobs, many of whom came from different backgrounds and had taken a step that represented a big jump in their careers.
If you are a firm looking to recruit or a candidate looking for your next move, please feel free to email Xhidalgo@lawabsolute.com for a confidential conversation. As a specialist legal recruitment agency, we are here to help!
Get in touch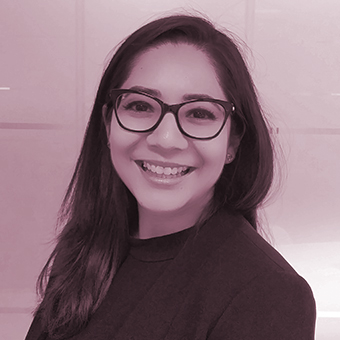 Ximena Hidalgo
Consultant - Private Practice