As another academic year draws to a close many of you will be embarking on a job hunt which can prove to be highly competitive, especially for London legal jobs. Because of this, it's important to do everything in your power to stand out amongst the rest by improving and self-promoting the right set of skills. Employers aren't just looking at the hard skills you learn through law school; they want candidates who show exemplary transferable skills. In this guide, we reveal the skills that will help you become a successful lawyer.
Teamwork
An essential part of any job is being capable of working as part of a team and working in the legal sector is no exception. Teamwork is perhaps one of the easiest skills to demonstrate on your CV or in an interview, as you can use anecdotes from education or your hobbies; this could include working at a University newspaper or playing in a football team.
When working in the legal sector, workloads are often too heavy to be completed by your own, so it's important that you can communicate, delegate tasks and trust your colleagues. It's also crucial as the success of your work will depend on whether you can be personable, persuasive and polite to your clients.
Valerie Matthews-Lane is a member of the team at the University of Warwick Law School Careers Blog, she reveals to us the top skills needed for a successful legal career: "People skills are important. Law is a career in which the ability to build effective relationships with others and work collaboratively (clients, colleagues, team members, other professionals) is paramount."
Commercial awareness
To succeed in any professional job, you must continue to develop your commercial awareness. Working on this skill will need to be a daily occurrence, as each day brings the arrival of new information on local, national and world business. It's important when working at a law firm to acknowledge that it runs as a business, meaning that meeting deadlines, keeping costs low and handling information confidentially is essential.
Clients expect their lawyers to understand the ins and outs of their business, including outside factors that might affect them in the long and short term, such as political, social and economic issues. To improve your commercial awareness, research and regularly read the news, listen to podcasts or the radio, join industry forums and attend seminars.
Valerie from The University of Warwick continues to suggest that this skill will impress employers in the legal sector: "A frequent complaint I hear from Law firms is that applicants lack commercial awareness. Understanding what's going on in the world, how businesses operate and remain profitable (including Law Firms) and the impact events may have on an organisation is fundamental to providing the customised solutions that clients expect."
Commercial awareness can go beyond keeping up-to-date with the happenings of the business world, it can also mean having worldwide experience, Valerie adds: "I think that students who have a year abroad can really stand out from the crowd and are often of particular interest to Law firms and other employers. This is for a range of reasons including their global experience, cultural awareness and sensitivity, their ability to be adaptable, self-sufficient, resilient and open-minded to name just some of the attributes that students may be able to evidence from their year abroad."
Communication and Networking
When working in the legal sector you will often have to rely on your ability to network, whether it's at events or other alternative ways to network, it's important that you perfect the way to pitch your thoughts to new people without overwhelming them with information.
We decided to speak to an expert to find out more, Susan Smith Blakely is the founder of Best Friends at the Bar, a lawyer, author and motivational speaker. Susan also regularly speaks on the subjects in her books at law schools, law firms and law organizations as well as providing career counselling for young lawyers and students.
Susan tells us: "Young lawyers also should be willing to participate in all employer social events. Not just the parties but the sports and charity events as well. Demonstrating a team mentality is very important to law employers. Even if the young lawyers need to return to their desks after the event, that is what is expected of them and they need to be ready to deliver.
"Research demonstrates that 80% of success in business is through mastery of soft skills. I have developed a program called 'Soft Skills for Lawyers', this includes communication skills, meeting skills, negotiating skills, networking and client development skills, and the skills that are necessary to successfully interact with supervising lawyers."
Valerie from the University of Warwick agrees: "Communication skills are essential. The ability to communicate clearly and concisely is key to not only developing good quality relationships but to also underpin the provision of high-quality legal services and exceptional customer service."
Organisation
It's no surprise that any job in the legal sector will require you to juggle responsibilities, information and clients, which can be difficult if you don't keep to a high standard of organisation. As well as recording your work on internal documents, you should also use a method of organisation that works best for you, this could be using a Google calendar or writing handwritten notes in a diary. To demonstrate your organisation skills, you can mention any events you have helped organise or times you have worked on multiple projects at once.
Research, analysis and attention to detail
In a legal career, one misplaced word or one gap in research can have huge consequences to the firm or the client, which is why candidates must have an accurate and meticulous approach to their work. For lawyers, part of your day-to-day tasks will depend on your analysis and research skills as you review large volumes of complex information before structuring and evaluating arguments.
This skill is recommended by Valerie, who comments: "Research, analysis and attention to detail are key skills that underpin the process of providing legal advice, which is accurate, precise, fit for purpose and cognisant of legal requirements."
You can demonstrate your research skills and your attention to details by perfecting your application and being thorough in your preparation for interviews by researching the employer's website as well as news articles and press releases that mention them.
Problem-solving
When reviewing large quantities of data, people in the legal sector will need to use their problem-solving abilities efficiently and effectively. Valerie continues: "Creative problem solving are crucial. Lawyers work in a complex and dynamic world which requires them to think outside the box and to come up with innovative solutions."
At some point during your job hunt, you're likely to be asked to provide an example of when you have used problem-solving skills. Prepare an anecdote from previous work experience or your studies that mentions the five steps to problem-solving which, as recorded on The Balance Careers, includes; analysing the causes of the problem, generating alternative solutions, evaluating the best solutions, implementing a plan of action, assessing the effectiveness of the solution.
A passionate work ethic
Being a lawyer can be an extremely rewarding job that often comes with high pay and many perks, making it an extremely competitive field. To land your dream career, you must demonstrate an eager work ethic and 100% commitment as employers are looking for candidates who will go above and beyond for their law firm.
Susan continues: "Young lawyers also can demonstrate their readiness for a successful legal career by seeking out pro bono opportunities to get early courtroom experience and by volunteering to write an article on subjects of interest to the firm. Both efforts will result in interaction with senior lawyers, which is what most young lawyers crave."
Self-confidence is also key, as you must be able to believe in your work and your abilities. Valerie says: "Resilience and self-confidence are a must as the Law is demanding and competitive, it requires courage and self-belief and the strength of character to deal with the challenges that will inevitably arise including the initial challenge of gaining entry to the profession."
Extra-curricular activities
Employers won't just be looking at your grades, they also want to find out how you spend your time outside work and your studies.
Valerie believes that extra-curricular activities will impress employers: "Law firms have emphasized the value of other work and extra-curricular experience to enable you to develop and articulate their skills. In my experience involvement in clubs/societies where you take on additional responsibilities can provide very powerful evidence to employers. Working part-time during term time and during the holidays is a great experience and where students understand what the business is trying to achieve and their role within it can help them demonstrate their commercial awareness. Similarly, involvement in enterprise and entrepreneurial activities provides great personal development opportunities."
A quick list of skills you need to succeed in a legal career:
Teamwork
Commercial awareness
Communication and networking
Organisation
Research, analysis and attention to detail
Problem-solving
Worth ethic and self-confidence
Skills from extracurricular activities
Get in touch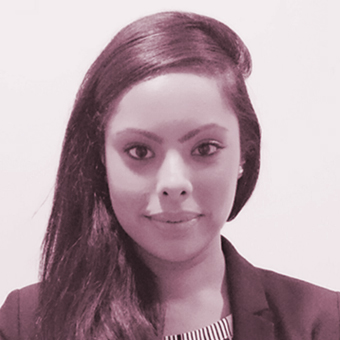 Zoe Alex
Managing Director