Data is powerful. In a time of digital dependence and with users increasing their online presence, companies are utilising and selling this data for marketing and engagement purposes. Now more than ever, users need to control their digital footprint.
Users that roam the internet will be familiar with cookies that pop up on the screen in the form of a banner. This banner requests consent, and all too many of us click "I accept" without a second thought. This consent allows cookies to track our online movements and our browsing activities. Thus, whilst the cookie consent request occurred because of the General Data Protection Regulation, to enhance the control consumers have over their own data, the problem that still exists is that users are still unable to opt-out of the practice as easily as they can opt in. Therefore, the moment cookies are accepted, access is granted to first and third parties to collect, analyse and store the users' browsing movements from that point on. This is data exploitation and has grown to be a massive part of the digital economy.
The data collated from browsing activity is key to the likes of tech companies as the more they know about their users, the more they can influence and direct them to goods and services that they are likely to buy or engage with. This creates competition in the market space. This user generated data creates value despite there being no monetary compensation for this. I think it is fair to say, most people will be either unaware or ill-informed around how their data is tracked and used. The conversation becomes even more prevalent with the discussion of the US and EU "Privacy Shield" currently in development, mainly arising out the dissatisfaction of how safe EU data is when handled by the US under their laws.
What about personalised data ads? Cookies are useful for marketers to ensure we see products and services that are relevant to us, so without the data provided by cookies do we lose access to brands that we might have not come across before? It is well known that Google plan to phase out the use of cookies by 2023- which has not gone down smoothly. Google have provided an alternative way to gather data that on the surface places more emphasis on the website you visit by places these searches into categories (limiting the use of third-part cookies). These categories are then shared with websites to push through marketing material that is tailored to you all via one platform- your data is seemingly safe its extrapolation across the internet. Here, the consumer still receives personalised ads in a way that does not compromise their data – as much.
So where does this leave the legal market? Ever since the GDPR recruitment boom of 2018, data protection has become an increasingly busy and expensive skillset. However, with the increasingly complicated and convoluted nature of compliance and regulatory, the skillset of a data protection lawyer has diversified. The role of a data protection lawyer moves ever more into information security, adtech, repapering and digital privacy. It is clear that businesses and law firms alike, with the recent appointment of Squires first UK Head of data protection, are taking the journey of data seriously.
Read the article and comment on LinkedIn
Get in touch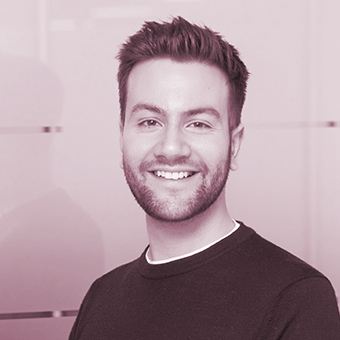 Josh Hall
Senior Consultant - In-House (Interim)